Online Casino News
Our online casino news section includes up to date information on the latest developments in the online and land based casino sectors. You can filter the stories you require using the menu on the righthand side.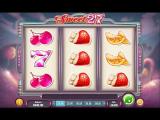 We love to see a new slot game with an intriguing name. Therefore, we had our interest piqued right away by the new Play'n Go title, Sweet27. Will it be as sweet and tasty as the name suggests. And what on Earth is the "27" bit all about? This is a 3 reel slot, which is a type of game that seems to be making a real comeback lately. It is a simple little effort that has a g...More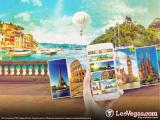 Ah, summer is here at last, isn't it? Long, lazy evenings and cool drinks are the order of the day but what about playing some online casino games with Leo Vegas Casino? Leo Vegas casino are at it again, giving you a huge prize giveaway, as they like to do most months. Only this time it comes with so much more, including daily offers and bonuses. This popular gaming site has a wonderf...More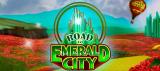 Wouldn't it be great to slip on those ruby slipper and skip merrily along the yellow brick road to the Emerald City? If you are a big fan of The Wizard of Oz then the Road to Emerald City slot is sure to tempt you. It is a 3 reel game with 9 paylines and classic bars and seven symbols. Yet, if you think that this could lead to it being a simple and even boring game then you are wrong. ...More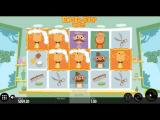 If you have been playing online slots for a while then you may remember the release of the original Barber Shop game from Thunderkick. This was a game based in a, well, a barber's shop. The unusual theme made it stand out and the developers at Thunderkick have decided to stick with it for this updated version, which is called Barber Shop Uncut. The reels are populated with barber&rsquo...More
The name of the Codex slot might make it sound like the kind of complex game that only experience code-breakers should be able to play. Yet, it turns out that this is a simple but intriguing game that anyone can have some fun on. It comes from the developers art SpielDev and has a cool layout, with the bonus game looking like an old-time coding machine. The symbols are quite good fun, with ...More

We love to see new slots games based on our favourite TV shows, so we were delighted to hear that the talented dudes at Playtech were working on an American Dad slot. Well, it has now been released and it is pretty good. If you haven't ever seen the show then we can definitely recommend that you do so, as long as you like animated sitcoms for adults with some absurd humour and a lot of ...More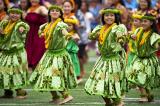 Is it time to slip on a grass skirt and move seductively from side to side in time with the waves? Or would you rather get out on the water in the home of surfing? Well, whatever you would most like to do in Paradise, the current BetVictor casino offer gives you the chance to live out your Honolulu dreams in style. This promotion is based on the site's Aloha Cluster Pays slot and give ...More

If the summer sunshine has already worked its magic in putting a big smile on your face then perhaps you are wondering what else could possibly make your life even better this summer. Well, what about some stunning free spins from the delightful Guts Casino? This terrific gaming site has pull out all the stops to make sure that you stay cool and refreshed by giving away tons of free spins and...More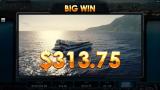 The sizzling new Jurassic World slot from Microgaming is a stomping great game that gives you the chance to get up close to some terrifying dinosaurs. Yet, perhaps the very best thing about this new slot is the fact that it currently gives you a terrific opportunity to head over to Los Angeles on a fabulous break paid for by Microgaming. The Jurassic World slot is clearly one of the biggest ...More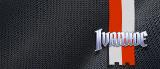 If you want to live out a medieval slots experience then the Ivanhoe slot game offers a fine way of doing so on a new game. Based on the classic book by Sir Walter Scott and the 1980s movie of the same name, this is a simple game that has a background inspired by the old-time setting of the book. If you haven't heard of Ivanhoe then it will just look like a classic Robin Hood or maybe K...More

Site Of The Month

Guts Casino
Guts Casino brings new games from BetSoft, Net Ent, Microgaming and IGT. New players can claim up to £300 and 100 free spins when they join guts.com.

Featured Site
£10403,5313
Clinton
Palace
£10120,9515
Emine I
Palace
£6882,9763
Fiona S
Palace











Newsletters
Signup for your email updates.Get special offers, news, competitions and more!