Online Casino News
Our online casino news section includes up to date information on the latest developments in the online and land based casino sectors. You can filter the stories you require using the menu on the righthand side.

Players who enjoy having a wager on the internet have got an interesting sounding new slots game to look out for. It is called Boomanji and it is all about fireworks. Boomanji has been put together by the online games developers at BetSoft gaming and it is an addition to the company's Slots3 series of 3D video slots games. It is a 5 reel effort which includes 10 paylines and a lot of co...More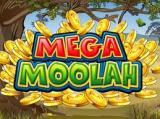 It is always exciting to see the jackpot get hit on an internet casino game but what about when the game gets cleaned out twice in a short period of time? This is exactly what happened lately with the Mega Moolah video slots games. The two wins came within a week of each other on the Royal Vegas and Casino La Vida sites, with both gamers hitting the slot's famous progressive jackpot. S...More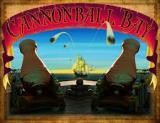 The newest video slots game from the software developers at Genesis Gaming is called Cannonball Bay and promises to be a lot of fun. The game is a 5 reel effort and features 25 paylines on it. The theme behind it is of pirates sailing in their ships and firing cannonballs. Perhaps the most interesting aspect of Cannonball Bay is the way in which a cannon explodes and fills up the entire scree...More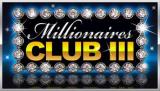 The internet's range of online casinos continue to make more and more players wealthy beyond their wildest dreams. The latest winner to take home a staggering jackpot after a spell of online gambling did so on the JAXX Casino site. The name of the lady with the golden touch hasn't been given out but we know that she is 44 years old and that she struck it lucky on the Millionaire&r...More

The internet casino at Tropezia Palace has had its games offerings expanded greatly thanks to the addition of the popular Net Entertainment library of games to the site. The Tropezia Palace site is 3 years old now and has been bringing in games from the top online software developers in that time. The new games from the Swedish games developer which are being added to the casino will join th...More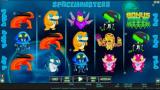 The latest mobile game to be added onto the AlchemyBet casino service is called Bar King Mad and it promises to be a right royal experience. It is a 3 reel video slots game with 5 paylines on it and it features a theme which is based on royalty as well as including fruit and the number 7. There is also so-called Super Feature, which allows you to choose either Hi or Lo after a win. If you get...More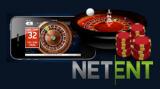 The latest release from Swedish online software developer Net Entertainment is a mobile roulette game called Roulette Touch. This is a touch screen enable game which brings the ever popular casino game of roulette to both Android and iOS mobile devices. It is a mobile version of a game which Net Entertainment has already – Roulette Pro – and which has proved to be popular with gam...More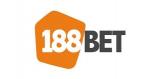 The online casino site 188Bet is about to increase its offerings by adding on the library of internet games from software developer Quickspin to its catalogue of video slots. Daniel Lindberg is the CEO of Quickspin and he pointed out that the 188Bet casino is one of the biggest in the Asian market and that it has "made an impressive entry" in the European market in recent years as...More
It isn't often that you can turn a few pounds into a few thousand pounds but that it exactly what a UK gambler did recently. The lucky chap decided not to allow his name to be revealed to the public but we know that he won big after placing a small wager with William Hill. He laid down just under £16 and ended up winning a grand total of £209,731 in a series of amazing accum...More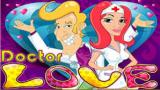 The latest online casino game to come out from SkillOnNet is a follow up to one the software developer's previous games. The popular video slot title Doctor Love has been around for a while now and in the follow up we get to see the doctor take a holiday. Doctor Love on Vacation is the name of the new game and the symbols include a mixture of doctor's instruments and beach classic...More

Site Of The Month
32Red Casino
32Red Casino prefectly blends offers, customer service and a huge variety of games to form a top notch venue for casino, poker, bingo and gaming centric gamblers.

Featured Site

Latest Competition


Olympic photo competition

The 2012 Olympics are fast approaching as the UK braces itself for millions of people descending on London to get a glimpse of the worlds finest athletes. But where will you be when all the fun and games start? More importantly, how will you be watching or celebrating?
Our Winner

Competition Sponsor

Casino-Reviewer

Last Visitor










Newsletters
Signup for your email updates.Get special offers, news, competitions and more!