Online Casino News
Our online casino news section includes up to date information on the latest developments in the online and land based casino sectors. You can filter the stories you require using the menu on the righthand side.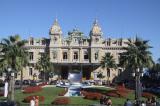 An audacious casino con by a group of Brits in Monte Carlo has led to them being sent to jail. The action took place in the luxurious Casino de Monte Carlo, which has been seen in James Bond movies in the past. The con simply involved buying tokens for €10 that looked exactly like the €1,000 chips in use at the casino. They would then switch them while playing. The three gamblers ...More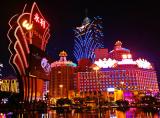 The Chinese peninsula of Macau has become the biggest gambling centre in the world in recent years, largely thanks to the fact that it is the only place in China where casinos can be operated. However, in the month of November gambling revenues fell by a worrying 33.2% form, the same month last year, which means a drop in income of £1.36 billion. It is feared that the current op...More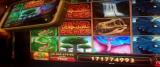 A controversial jackpot win in the US could see both the casino and the "winner" end up in court in an attempt to settle their dispute over a giant win that hasn't been paid out. The incident happened recently in the Lucky Eagle Casino & Hotel in Washington, when a female gambler started playing at the popular Jurassic Riches game. As she played away, she was astonished...More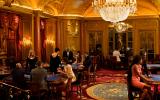 In an unusual court case, Ritz Club Casino has won against a Swiss businessman who claimed he was a vulnerable gambling addict after losing £2 million in a matter of hours. Safa Abdulla Al-Geabury went to the casino on the 19 February in 2014 and lost big time on the roulette wheel. He paid for his chips with a cheque, which was later returned unpaid. He also asked for another &pound...More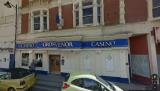 A popular UK land–based casino looks sets to close this August. The Portsmouth News site reports that the Grosvenor Casino in Southsea is set to close its doors for the last time this summer. A closing date of the 9th of August has been mentioned for the Osborne Road casino on the south coast. About 50 employees who are currently working there will lose their jobs if this happens, altho...More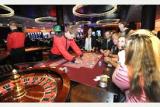 A leading figure in the UK gaming industry has suggested that plans for super casinos in London should be brought up again. Roy Ramm is the governance and public affairs director at Caesars Entertainment and he said that things had changed significantly since the initial plans were looked at a decade ago. At that time, the idea proved to be controversial and the plans were rejected by Gordon ...More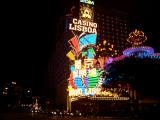 ´ While Macau is seen as one of the world's top casino destinations, the Chinese region has just reported its first ever year on year drop in gambling revenue. Wagering is the region's source of income, so it must be worrying to see how this revenue almost halved in February. Among the possible reasons given for the drip in visitors to Macau is the Chinese government's...More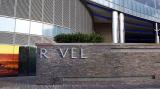 Things have not gone to plan with the Revel Casino resort in Atlantic City since day one; in fact things went so badly for the casino that it failed to turn a profit and closed on September 2nd 2014. Since then mooted takeovers and buyouts have been reported, with the latest being Brookfield Asset Management. Sadly even this Toronto based powerhouse has decided that Revel is a no go. T...More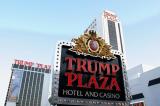 Last month brazen robbers held Caesars Casino in Atlantic City to ransom. At the time rumours were circulating around that some of Caesars big name competitors could soon disappear from the famous boardwalk. Next month these rumours could come to fruition, unless buyers come forward that is. 2014 has already seen the Atlantic Club close its doors in January. Donald Trump's Plaza casino is a...More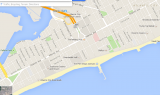 An audacious robbery in Caesars Casino occurred today as two masked gunman held the well-known gamblers haunt to ransom. This didn't occur in Vegas though, this took place in the Atlantic City branch and signals yet another upset for the city. The brazen robbers entered Caesars just after 6 a.m and at least one of them produced a gun. They then seized two plastic containers of cash, believe...More

Site Of The Month

Guts Casino
Guts Casino brings new games from BetSoft, Net Ent, Microgaming and IGT. New players can claim up to £300 and 100 free spins when they join guts.com.

Featured Site










Newsletters
Signup for your email updates.Get special offers, news, competitions and more!