Online Casino News
Our online casino news section includes up to date information on the latest developments in the online and land based casino sectors. You can filter the stories you require using the menu on the righthand side.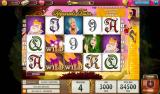 The latest Quickspin slot tells us the timeless tale of the girl with the long hair who gets trapped in a tower. The game has a classic look to it, probably because it is based on a classic tale that we all know about. You might even have seen a movie about it once. As you would expect, the Rapunzel's Tower slot has a cute, cartoony look to it with the heroine's hair making ...More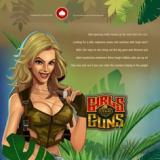 This new slot is the kind of game that isn't likely to appeal to everyone at first glance. After all, it is the story of a group of attractive, gun-toting young women who are looking for a drug baron in the jungle. It may not be the most subtle slot of all time but since it is from Microgaming we felt pretty confident that it would be well worth giving a try. Well, the fact that there a...More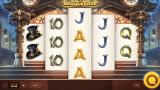 The release of a mysterious slot is always good news, and there are few things more mysterious than a slots game where masks can give you some big wins. This Masquerade slot comes from Red Tiger Gaming. It is an interesting and unusual game, as we have come to expect from this innovative developer. Perhaps the first point to jump out at the player is that this game lacks any wild symbols or ...More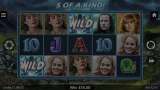 Fans of the iconic movie Highlander will be delighted to see that it has been made into a slot game. The story of Connor MacLeod and other immortal warriors has become a cult classic, so how do it translate to the world of online casinos? Well, the fact that it is made by Microgaming is a great start, as this games developer is well known for producing exciting and fun branded games that mana...More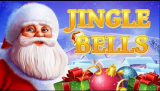 In case you hadn't noticed, Christmas is upon us, with a flurry of mince pies, gifts and repeats of old movies. If you want to add a bit of extra festive fun to your slots playing then the Jingle Bells slot is well worth taking a look at. You can probably already imagine the look of this game just going by the name. Clearly, you will be expecting to see a bearded chap in a red suit, som...More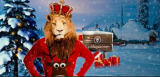 Are you all set to enjoy a Leo Vegas Christmas? If you want to enjoy all the festive fun of casino playing then the ever-popular Leo Vegas Casino is a great place to check out. In fact, their Christmas offers carry on until the end of December, so there is still time to take advantage of this promotion. Of course, just about every online casino offers their own version of a Christmas promoti...More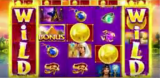 If you are a regular online slots players then there is every chance that you have taken a step back in time to ancient Egypt at some point. The Golden Egypt slot is the latest in a long line of games based on this period of history. While this game isn't going to win any prizes for the originality of its theme, there are some very good reasons why online games down by the Sphinx and th...More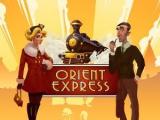 You will have heard of the Orient Express train and the chances are that you know of the new Kenneth Branagh movie based on the Agatha Christie novel. But did you know that there is also an Orient Express slot out too? Well, you do now. This new game from Yggdrasil doesn't seem to bear any relation to the movie. For a start, there is no murder to solve. However, the exotic thrill of one...More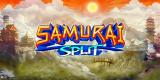 The latest slot to be released by NextGen promises to take up into the exciting and adventurous world of Samurai fighters. Samurai Split brings us the interesting concept of splitting symbols in order to get even bigger multipliers. This isn't an entirely new way of playing, as there have been other slots games with split symbols in them in the past. What it means is you can expect a Sa...More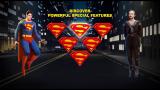 Even if you aren't normally a big fan of action movies featuring superheroes, you probably still noticed that the Justice League movie made a lot of waves this year. Therefore, it is no surprise to see that a Justice League slot has now appeared on the scene. It has been made by the prolific developers at Playtech, and that is pretty much a guarantee of quality. Among the features on he...More

Site Of The Month

Guts Casino
Guts Casino brings new games from BetSoft, Net Ent, Microgaming and IGT. New players can claim up to £300 and 100 free spins when they join guts.com.

Featured Site










Newsletters
Signup for your email updates.Get special offers, news, competitions and more!