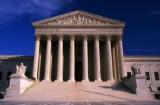 Online Poker Would Be Welcomed in California
The growing hunger for online betting has been reflected in a new poll recently carried out in California.
It was commissioned by the California Online Poker Association and the headline figure is that over three quarters of Californians would be happy to see internet poker legalised in their state.
The exact figure in favour of this was 76%, although support for other types of online gambling was less strong.
This survey is big news because the California Senate Governmental Organisation Committee is about to debate the proposal (known as State Bill 1463) to allow online poker to be made legal in the US state.
Another interesting result from the research is that the majority of Californians would prefer any new internet betting sites to be run only by those companies who are already present in the area.
Social Games for Money Too?
The poll also covered "social games", which would cover games which can be played on smartphones. The worldwide success of the likes of Farmville has made this a hot subject although at the moment there is no way of playing for real cash on these games. However, a third of the people who were asked their opinion on the matter would like to see the chance for players to wager money on these social games.
One of the people involved in pulling together the figures is called Ben Tulchin.
He said that people were generally happy with the idea of online gambling in California but that they didn't want to see the state become the "Wild West of gaming" and therefore would like to see some restrictions in place.

Site Of The Month

Guts Casino
Guts Casino brings new games from BetSoft, Net Ent, Microgaming and IGT. New players can claim up to £300 and 100 free spins when they join guts.com.

Featured Site










Newsletters
Signup for your email updates.Get special offers, news, competitions and more!