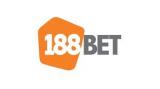 188 Bet Offers Anonymous Poker Tables
Anyone who plays online poker for fun should take notice of the fact that the betting site 188 Bet has made moves to gives its players anonymous tables.
This might not seem like a big deal but it can go long way towards level the playing field. This is because many pro players use tracking software to give them a head start. When the tables are anonymous this doesn't work and the players who are less serious about the game aren't at such a big disadvantage.
The people behind 188 Bet aren't the first online poker operators to go with the approach of anonymous tables. In fact, the operators of the Bodog site did the same thing just about a year ago. At first the pro players who used the site were unhappy about it but the overall advantages to the majority of players seems to meant that it has been accepted as the way forward.
What Will You See?
So what does playing on an anonymous table really mean? Well, it means that the details of each of the players are blocked up so that other players can't see them. This means that you won't see player profiles or their names or any other details about their location or whatever else you might normally see. In theory everyone starts the game on an equal footing this way.
Of course, this is an option for the site's users and if you prefer play poker on tables which give you all of the details you are used to then you can carry on doing this instead of using the anonymous tables.

Site Of The Month

Guts Casino
Guts Casino brings new games from BetSoft, Net Ent, Microgaming and IGT. New players can claim up to £300 and 100 free spins when they join guts.com.

Featured Site










Newsletters
Signup for your email updates.Get special offers, news, competitions and more!