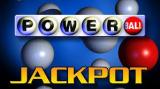 Dominican Immigrant Wins Mind Boggling Powerball Jackpot
What would you do if you won a giant jackpot of $338 million? This works out at around £223 million, so going back to work the next day and acting as thought nothing has happened is not really an option.
This is the situation faced by a chap called Pedro Quezada when he scooped the mammoth prize in the Powerball Jackpot a week ago. It was the 4th biggest prize in the history of the game.
Pedro is a 44 year old from the Dominican Republic who moved across to the US and now lives in Passaic, New Jersey. He has 5 kids and runs a store called the Apple Deli and Grocery. The numbers which made him an instant millionaire were 17, 29, 31, 52, 53 and the Powerball number of 31.
He Plans to Help a Lot of People
Once he found out that he had won so much cash he called his wife, Ines, on the phone and told her that he was now a millionaire and that she should switch on the TV to see him. When he was asked the question of what he would do with the money he said that he intends to "help a lot of people" with "whatever they need".
The way the Powerball Jackpot works Pedro can choose to take a lump sum and get $211, which is reduced to a still incredibly attractive $152 million after the state and federal tax deductions are made from it.

Site Of The Month

Guts Casino
Guts Casino brings new games from BetSoft, Net Ent, Microgaming and IGT. New players can claim up to £300 and 100 free spins when they join guts.com.

Featured Site










Newsletters
Signup for your email updates.Get special offers, news, competitions and more!