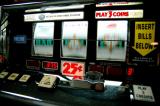 Australia Reports Rise in Online Gaming
It seems that the online gaming phenomenon is reaching new parts of the globe all of the time. With a big percentage of the UK population already won over by casino sites it is no surprise to see that our antipodean cousins are also succumbing to the charms of internet gaming in a big way.
A study has been done on the subject and has revealed that Australians now spend $600 million on online games and wagers, with a massive increase in interest in the last 6 years. As with other countries, the ease of playing on the internet is the biggest reason for this massive figure.
The research was carried out by the University of Sydney and examined the online gaming habits of 6500 people. It is believed to be the country's biggest investigation into the subject to date and has brought up a number of interesting issues.
The Typical Aussie Player
For example, if there is a typical online player then it is a male who is married or lives with their partner and earns a decent income. In fact, online casino players are generally better earners than those who use land based gaming establishments. The person who goes online for their wagers is also far more likely to experience a wider mix of games than the guy who does it in a conventional casino.
One of the people behind the study is called Alex Blaszczynski, and he said that the current popularity of gadgets and mobile devices is one of the big reasons for the surge in online gamers. It seems that a lot of Aussies are using their iPads and tablets to get online and play a few games.
Of course, modern trends can bring problems too, and regulating Australia's online gambling community is one such issue. While online betting on sports events is legal in Oz, online casino and poker sites are illegal. The figures we saw earlier prove that lots of people are breaking to law to play some games, and time will time what solution the authorities come up with.

Site Of The Month

Guts Casino
Guts Casino brings new games from BetSoft, Net Ent, Microgaming and IGT. New players can claim up to £300 and 100 free spins when they join guts.com.

Featured Site










Newsletters
Signup for your email updates.Get special offers, news, competitions and more!