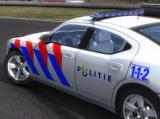 7 Dutch Casino Sites Shut Down
Following hot on the heels of recent news about a police operation to smash a massive illegal betting operation in China we now hear about a bust on illegal online gambling sites in the other side of the world.
Dutch police were involved in investigations which led to a raid involving 150 officers. The results to date are 7 internet betting sites closed down and 3 people detained. The raid took place in the city of Eindhoven and the police which turned up were said to have been accompanied by a couple of commissioners.
A List of the Sites
This police operation in the Netherlands was carried out in conjunction with the Dutch Gaming Authority and the following sites are this which were shut down as a result of the raid; amsterdamscasino.com, amsterdamspoker.com, fruitluck.com, golden10casino.com, jackpotred.com, tanzoo.com and triplegoldcasino.com.
At the moment the 3 people who were detained by police are believed to still be helping the authorities with their enquiries and it is not yet known what charges, if any, will be brought against them.
Another site which was affected by the raid but whose situation is still unclear is the Net Gaming Solutions one. It is said to be a Costa Rice run website but the fact that it has been caught up in this situation has lead to rumours that it was actually being run from the Netherlands.
Of course, the Dutch internet betting market isn't yet regulated, so it is possible that we see more raids like this until this happens.

Site Of The Month

Guts Casino
Guts Casino brings new games from BetSoft, Net Ent, Microgaming and IGT. New players can claim up to £300 and 100 free spins when they join guts.com.

Featured Site










Newsletters
Signup for your email updates.Get special offers, news, competitions and more!