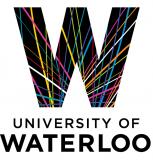 Do Video Slot Game Noises Really Make You Overestimate Your Winnings?
Canadian researchers from the University of Waterloo have been looking into video slot game sounds to see if they affect gameplay. They found that the sounds not only made the game more exciting, but that some gamblers also overestimated the actual number of times they won when playing.
The reason for this is that some video slot games often play exciting sound effects/music, when you have actually won less than what you wagered on the spin. For example; you wagered £1 on a single spin, but only won back £0.20. This could fool players into thinking that they are up on the house, even when they are not. This is known as a disguised loss.
The researchers set up two different slot game scenarios. The first was a typical video slot game that played sound effects for wins and disguised losses, and the second was a control study that allowed players to play the same video slot game without any sound effects at all. All 96 participants took part in both scenarios.
The results found that around 25% of the players taking part in the study overestimated their wins when playing the game with sound, compared to the control scenario, which resulted in only 15% of the group overestimating their wins. The results may not be that different; however, it is enough to make you wonder about your own video slot gameplay.
We also couldn't help but wonder if the results would have been different if the players were playing with their own money...

Site Of The Month

Guts Casino
Guts Casino brings new games from BetSoft, Net Ent, Microgaming and IGT. New players can claim up to £300 and 100 free spins when they join guts.com.

Featured Site










Newsletters
Signup for your email updates.Get special offers, news, competitions and more!