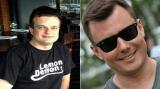 Failed Blackmail Attack on Casino Leads to Two Men Going to Jail
Two Polish computer programmers have been given a 5 years and 4 month prison sentence after they foolishly tried to blackmail an online casino site based in England, worth a staggering £30 Million.
31 year old Piotr Smirnow and 35 year old Patryk Surmacki approached the Manchester based owner in July 2013, with what they said was a business idea. However, when the website owner did meet up with them at Heathrow's Terminal 5, they tried to blackmail him into giving them 50% of his company.
The threat was that if he declined to do so, they would pay an American hacker known as 'Wapo', to take down his servers using DDOS (Distributed Denial of Service). When the owner refused to sign over half his company, they went ahead with the threat.
This led to the owner contacting the police who arranged for a hotel room to be bugged for their next meeting. Mr Smirnow and Surmacki tried to once again get the owner to sign over half his business, and again made numerous threats, which the police had on tape. As soon as they left the hotel room, they were arrested.
You can see a YouTube video of Mr Smirnow and Mr Surmacki being interviewed below.

Site Of The Month

Guts Casino
Guts Casino brings new games from BetSoft, Net Ent, Microgaming and IGT. New players can claim up to £300 and 100 free spins when they join guts.com.

Featured Site










Newsletters
Signup for your email updates.Get special offers, news, competitions and more!