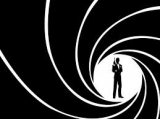 Famous James Bond films with Baccarat Scenes
By
Kelly Sharp
When you think of famous casino films in the movies, Baccarat may not be the first game to spring to mind; however, it has actually been in some pretty iconic films. If you haven't played Baccarat before, then it is an exciting card game that comes in three different variants; Punto Banco, Banque and Chemin-de-fur.
Punto Banco is a game of chance that involves no strategy or skill, whereas the Baccarat Banque and Baccarat Chemin versions allow you to make choices as you play.
Ian Fleming who is famously known as being the author of the spy novels based around 007 decided to make Baccarat Chemin-de-fur James Bonds second favourite evening pastime (the first being seducing beautiful women). Because of this many of the James Bond films take part in a casino and show Bond playing some great Baccarat games. In fact, we believe there are five different films featuring Baccarat; Dr. No, Thunderball, Goldeneye, Never Say Never Again and On Her Majesty's Secret Service.
1. Dr. No was released in 1962 and starred Sean Connery as Bond. Dr. No was the first silver screen adaption of a James Bond novel. We are first introduced to James Bond's character as he is playing Chemin-de-fur in a casino. We have attached a YouTube clip of this iconic scene below.
2. Thunderball was released in 1965 and stars Sean Connery as Bond. A SPECTURE agent has stolen two nuclear warheads and plans to use them as part of an international extortion scheme. You can watch the trailer below and get a sneak peak of Bond enjoying some Baccarat.
3. Never Say Never Again was released in 1983 and starred Sean Connery and Kim Basinger. It is technically not part of the Bond Franchise as it was made by a rival producer, who thanks to a lawsuit settlement was able to film a James Bond themed movie. However, the clause that it had to base around the Thunderball storyline and is therefore considered a re-make. The storyline focuses around the theft of two nuclear warheads; James Bond is on a mission to find their targets before it is too late. The film features a couple of different casino games, including Baccarat. You can watch the trailer below.
4. On Her Majesty's Secret Service was released in 1969 and was George Lazenby's only outing as Bond. Bond actually falls in love with a mob's boss daughter as he goes undercover looking into Blofeld's allergy research in the Swiss Alps. Keep an eye out for the Baccarat scene.
5. Golden Eye was released in 1995 and starred Pierce Brosnan as Bond. This time around Bond is trying to stop the hijacking of a nuclear space weapon; however, he still has time to play some Baccarat with the deadly but beautiful; Xenia Onatopp. Check out the scene for yourself below.
Fans of James Bond and Baccarat alike were expecting to see the game heavily featured in Daniel Craig Casino Royale, which was released in 2006; however, the game was changed to Poker, as they believed this would connect better with an American audience.
Let us know if we have missed any of the James Bond films out.

Site Of The Month

Guts Casino
Guts Casino brings new games from BetSoft, Net Ent, Microgaming and IGT. New players can claim up to £300 and 100 free spins when they join guts.com.

Featured Site










Newsletters
Signup for your email updates.Get special offers, news, competitions and more!